A video recording of this event can be viewed below
Event:
Jan 2020 SAE SoCal Meet-Up
Topic:
What SAE Members Should Know About Roborace
Speakers:
Chip Pankow, Matt Smith, Nikita Rushmanov
Day:
Wednesday, January 15, 2020
Schedule:
5:00 pm – 6:30 pm Shop Tours, VR Demos, & Refreshments
6:30 pm – 8:00 pm Presentations
Place:
Roborace USA HQ, 4105 Redwood Ave, Los Angeles CA 90066
The cost:
FREE for SAE Members A $5.00 donation is requested from non-members and guests
Abstract:
Roborace is the world's first competition for human and AI teams, using both self-driving and manually-controlled cars. Race formats will feature new forms of immersive entertainment to engage the next generation of racing fans. Through sport, innovations in machine-driven technologies will be accelerated.
Robocar, a fully autonomous vehicle, showcased its capability at the 2018 Goodwood Festival of Speed when it became the first autonomous race car to complete the famous hill climb.
In 2019, Roborace launched its inaugural Season Alpha utilizing the new DevBot 2.0, a newly developed car capable of being driven by both human and AI driver. Pitting university teams and tech leaders in competitions across Europe, it pushed ADS to new levels as it navigated circuits, hillclimbs and localization challenges. The DevBot 2.0 also achieved two world firsts: the first AI driver overtake in Circuito Monteblanco, and formally set the autonomous hillclimb record at the Goodwood Festival of Speed.
In addition to Season Alpha, another record achievement- The Guinness Book of World Records for the fastest autonomous car, set by Robocar at 282.42 KPH/175.49 MPH on March 21, 2019.
Agenda:
Roborace Introduction and Overview by Chip Pankow
Trackside Engineering by Matt Smith
Software Development by Nikita Rushmanov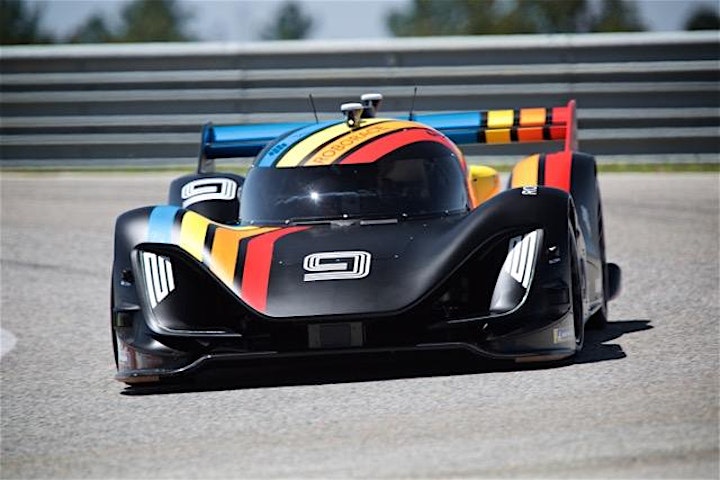 Bios:
Chip Pankow is the Chief Championship Officer and Head of Roborace USA. Chip is a prominent figure in motorsports, leading many executive roles, most notably as Founder and former CCO of Red Bull Global Rallycross. Since joining Roborace in 2018, he has spearheaded the competitions for Season Alpha, taking university teams including TUM, PISA, and Graz on an inaugural season of unique competitions and challenges created specifically to advance ADS technologies.
Matt Smith is Senior Trackside Engineer for Roborace. Matt holds a Master's Degree in Mechanical Engineering from the University of Surrey, UK. A Roborace team member for 1.5 years, he has worked on various autonomous vehicle projects in the UK facility before relocating to our Las Vegas test facility this fall. Prior to joining Roborace, he worked at Lentus Composites for Rolls Royce, on aerospace projects.
Nikita Rushmanov joined Roborace in February 2019 as a Software Engineer for the Hive, Roborace USA's in-house software and CG development team. Nikita's technical software skillsets are further enhanced by his extensive experience in race car fabrication and engineering, and engine building. He is also an avid competitor in local drift circuits, and utilizes his experience to develop vehicle dynamics in the virtual space.